Romantic Dinner Ideas to Fill Your Heart (and stomach!) with Love
The month of love has sprung into action and though there are two sides to this love coin, many still choose to celebrate it without fail.
Though many consider it tacky and cheesy, dinner dates on Valentine's season has become a surefire way to tell our loved ones (a significant other, friends, or family members) that they have a special, and unreplaceable space in the cavities of our hearts.
So, if you're planning to splurge this month on a perfect, romantic meal with people you love, you may want to know exactly what will be on your table. Here are some dinner ideas you may consider sharing and enjoying with those special people in your life whether at home or in a restaurant you fancy.
Pasta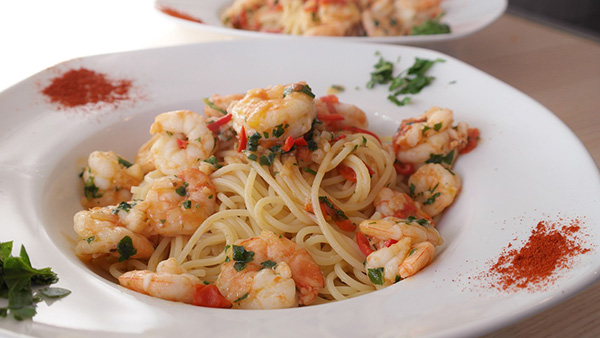 What good way to celebrate other than with the staples of an occasion? Whether you're a white sauce or red sauce lover, maybe even a vegan or vegetarian, there is always the perfect pasta for you.
Classic meatball spaghetti is neither bland nor unimpressive, it just says familiarity and intimacy, something comfortably indulgent you can all share. If you want to take it up a notch and delve into another palatable territory, you may want to switch the usual long pasta with ribbon cuts, short cuts, or decorative cuts, the choice is up to your taste buds and level of adventure-seeking. Just remember to pair the perfect sauce with the perfect pasta type!
---
Roast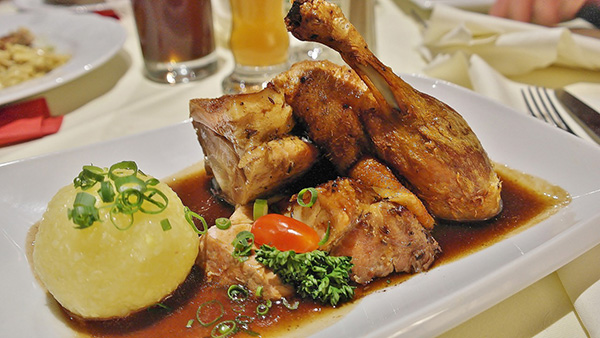 Whether it be potatoes, meat, veggies, a perfect roast can lead to a satisfying dinner experience. Chicken may be considered the star of roast food, coupled with lemon and rosemary, it readily becomes a delectable choice. However, opting for a more of a Sunday roast style dinner is also entirely acceptable and practiced.
This preparation that makes your choice meat and vegetables juicy and savory will surely make your dinner experience a texture-filed ride. Though on the onset, it may not scream 'romantic', this choice gives you a meal in a meal, perfect for a simple, yet satisfying dinner, just what you wanted for a simple, and intimate celebration of affection.
---
Steak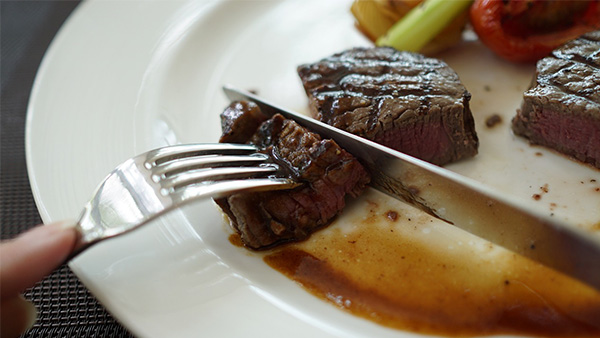 If you're aiming for a fancy, classy meal that will help you be even more lovable to that special someone, you may of course think of steak, steak, and steak. And you are not entirely mistaken. Steak has stood in the front row of killer dinners for decades and has never disappointed anyone, roast it, grill it, sear it, just make sure it's cooked just right!
What you want before actually cooking steak is to choose which cut is the best for you. You can get creative and super personal with steak preparation but we highly recommend a ribeye steak recipe you really enjoy. The fat marbling that runs throughout this cut will make for a perfectly juicy, and flavorful piece that you'll surely revel in.
---
Wine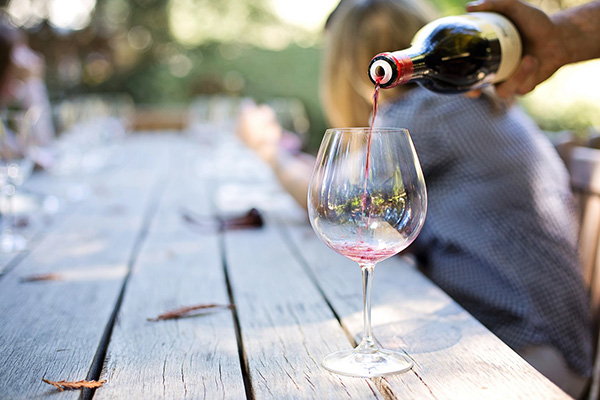 Perhaps the star of the night may not be the whole meal in general, but that one little factor that keeps conversations, experiences, and the atmosphere light, hearty, and festive; wine. Wine is so versatile that there is more than one way to enjoy it on the dinner table. All the above mentioned can be spiced up several notches up with a splash or two of champagne, red, or white wine.
If you prefer it to enjoy in its purest, and untainted form, you have an array of bottles to choose from based on the meals you decided on. A ribeye steak and red sauce based pasta go best with wine that contains a good percentage of Cabernet Sauvignon while creamy, thick, and heavy sauces are offset by light Chardonnay blends. But honestly, take your palette to a trip and just go with that which makes you feel as good as you want to be. Cheers!
You can check out this link for a list of local restaurants that you can have seats reserved for that wonderful day you're planning.
---
Share this article