5 Ways You Can Impress Your Boss in this Year's Christmas Party
It's that time of the year again when people unbox their old Christmas ornaments and decorate their homes as merrily as they can. It's that time when everyone is busy preparing for their own holiday celebrations and your workplace is no exception.
Suddenly, your boss taps you on the shoulder and tells you that you're the lucky chap who gets to organize this year's Christmas party. It sounds exciting, at first, but you soon realize that you know absolutely nothing about throwing a party—let alone an office party where all your bosses are in one room.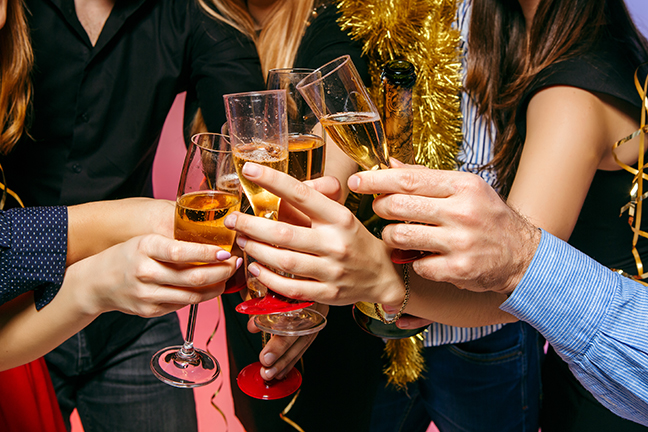 Fear not for here are 5 fool-proof ways you can throw the best office Christmas Party:
1. Come up with a fun theme
Coming up with a theme will ultimately help you plan the whole party altogether. Picking a theme means conceptualizing what the party will look like and what everyone should wear to suit it. Whether you want a winter wonderland or retro-inspired theme, you should always make sure that it's something your co-workers and bosses will enjoy. Otherwise, it could spell disaster.
---
2. Choose the appropriate venue
When you've finally established the theme, it's time you choose the right venue to go with it. It's important to consider the size and location of the venue so that it's easily accessible and can accommodate everyone. Here, you can book events places, hotels, restaurants, or resorts—it's all up to you!
---
3. Prepare delicious meals
Food is definitely the highlight of any party so it's only right that you choose the menu carefully and study your coworkers' overall preference. If your chosen venue doesn't provide meals or if you'd like a different menu, you may opt for a different catering service from caterers or restaurants that offer party meals.
---
4. Include exciting activities
Spice up this year's Christmas party by including fun activities in the program. These activities can include games, raffles, performances, and so on. An office Christmas party should serve as a holiday break from all the work-related stress so it's important that everyone joins in.
---
5. Inspire the best secret Santa event
Exchange gifts are often the most awaited part of an office Christmas party. As the person in-charge, you should inspire everyone to really think about what the recipient would want. You can make a wish list of everyone's desired gift or think of other alternatives to find out. You can also give them suggestions about the best gift shops to aid them in their Christmas shopping.
With thoughtful planning and these 5 easy steps, your office is well on its way to an unforgettable Christmas party! To find more local products and services for the holidays, visit www.pampangadirectory.com.
---
Share this article