110 Years of Giant Lantern Making: 5 Activities to Watch Out For in this Year's Festival
Kapampangans, are known for their ability to whip up gastronomic flavors that are extraordinary and definitive of their culture. They never settle for a bland dish and, instead, think of ways on how they can elevate it to the next level. This enthusiasm to bring more to the table is also reflected on how Kapampangans celebrate Christmas—like their flavors, the holidays are bigger and grander here in Pampanga!
This yuletide season, the City of San Fernando, Pampanga will be rejoicing its 110th anniversary of giant lantern making and, according to the City's Tourism Office, the festival will be bigger than ever before.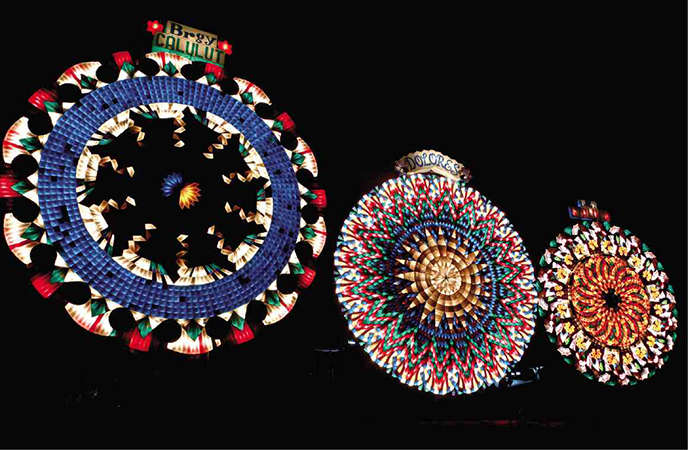 So whether you're a Kapampangan who is deeply rooted to its local tradition or a tourist who just wants to have the brightest Christmas of his/her life, here are 5 Giant Lantern Festival Activities you can look forward to:
1. Lubenas
Lubenas is the Spanish word for 'novena' or prayer—it is a widely-practiced tradition in many Kapampangan towns. It is a 9-day evening procession on the eve of every 'simbang gabi' or dawn mass where numerous images of saints are accompanied by beautifully-designed lanterns. These lanterns eventually evolved and gave birth to the Giant Lantern Festival where Kapampangans still celebrate their devotion through a spectacle of lights.
---
2. Inter-School Lantern Parade
The Inter-school lantern parade is one of the most awaited competitions during the festival. It was made to involve the youth of San Fernando in the city's most prominent festival. Here, they showcase their creativity and participate in the city's environmental advocacies.
---
3. Inter-Government Agency Lantern Competition (DMGC Lantern Festival)
Launched as a special project of the Central Luzon Association of Regional Officers (CLARO), the DMGC Lantern Festival was designed to foster camaraderie between regional offices while also raising funds to support the disadvantaged and marginalized sectors through lantern-making. Like all of the festival's competitions, the DMGC Lantern Festival inspires creativity and resourcefulness as the participants are required to use recycled and indigenous materials in their craft.
---
4. Inter-Village Christmas Décor Competition
Decorating one's home with various Christmas lights is a common tradition in many countries. Here in the City of San Fernando, private subdivisions and villages within the city participate in a competition where they decorate their façade/entrances based on Christmas-related themes set by the Home Owner's Association.
Last year, the theme was 'Rainbow Christmas' to reflect society's hopes and struggles. This year, on the other hand, the committee stepped it up and chose a 'Global Christmas' theme.
---
5. Giant Lantern Run
Health is one of the city's major advocacies which is why the City Tourism Office—together with the City Sports Council—launched the Giant Lantern Run in an effort to promote sports tourism in the province. This signature sports event combines the appreciation of the city's lantern-making industry and heritage with the promotion of health and fitness. This event aims to provide a relaxed and fun atmosphere through travel and wellness.
---
If those don't excite you, watch out for the festival's other exciting events coming to you this December!
---
Share this article