Benefits of Using a Local Online Business Directory
The Internet has become an important part of our everyday life.  It has become a need in this digital world.  Internet penetration around the world has reached a whopping 832.5% growth from 2000 to 2015.  It has now totaled to an astounding 46.4 % penetration, for both fixed and mobile connections.  According to Internet World Stats, there are approximately 1.6 billion Internet users in Asia Pacific region as of November 30, 2015.  This amounts to 48.2% of the total Internet users in the world.
The Philippines specifically has over 47.1 million and ranks 7th in the whole Asia. In the last four years, Internet access in the Philippines has grown by 500%, the fastest rate in Southeast Asia.  Majority of the Philippine population is not online yet, but there is already sufficient data supporting how addicted the Philippines is to the digital life.  We Are Social's Digital Report as of January 2015 states that the Philippines leads in average "Time Spent on the Internet" through laptop and desktop, and one of the highest via mobile worldwide.
The Internet penetration in Philippines is slowly making its way to the provinces and villages but it has growing awareness and acceptance.  In highly urbanized cities, more and more people use the Internet in buying or selling products and services.  The services vary from food catering, air-con repair, home spa, doctor's service or just about anything.  Products usually range from home and living, leisure, digital, and beauty and wellness.
---
Local Search Challenges
The main challenge when doing an online search for a particular product or service here in the Philippines is finding ample amount of relevant result.  This is because only few businesses have websites or online profile because they have not fully realized the benefits of having a presence online. Some may have the idea and wanted to start building their presence online, but due to limited skills, resources and support, they are unable to hit even "first base".
Normally, people would go to Google to search for a particular product or service they need.  Such as when they are looking for "catering services".  They would go to Google to search using the keyword "catering".  A Google study shows that 67% Filipino online users have searched about a product or service information.  Almost half searched for travel deals (53%); 49% searched for restaurants and bars; 51% searched for job offers and 38% searched for housing or room for rent.
As only few businesses have an online profile here in the Philippines, Google can only show a few relevant results on its first page.  If one is looking for a service from a specific place in Philippines, like Pampanga, Google will return fewer results. The first five results may be relevant, but consumers, especially the ready-buyers prefer to have more options to choose from.  In addition, Google doesn't categorize the search results according to the industry the business belongs to.  This makes it more difficult to search for local products and services online.
---
Social Media Profile vs Website
Some businesses resort to using Facebook pages to showcase their products and services.  It appears in the Google search result and it serves the purpose of having an online presence.  The advantage of using social media profiles is that they are easy to setup.  You can have your own page online in less than an hour.  Social media profile then tells your customers how to reach you, allows your business to communicate easily with your clients, and build relationship.  It also requires low maintenance.  If it is not doing well, you can easily delete your business profile or switch to another platform.
However, with social media, you have no control over the designs.  You have to follow their layout, templates and designs.  You can change your business cover photo or profile image, but you cannot modify the basic layout.  Moreover, you do not have any control over the ownership.  It is the social media provider's terms and conditions that control what content and promotions can be published. If you are running a restaurant or a spa center and wanted to have an online booking system, social media page is not the way to go. Up to this date, social media pages for business doesn't support this.
Your business should have a website and not only a social media account.  The social media profile should only be used to boost and promote your website by linking each one of them to your website.  It would be like sharing your blog posts you have published in your website to your Facebook page.
Having a website also improves your credibility. Consumers expect companies to have their own website in today's world.  They trust a business more if it has a website.  Unlike the social media profile, you have full control over your website when it comes to ownership. You can also freely choose how you want it to look like and how you will present your company information, products, services and online campaigns.  Your website serves as your office online, which is open 24/7 and is accessible anywhere in the world.
---
How can PampangaDirectory.com help you?
As an innovating organization of search solutions in Pampanga, PampangaDirectory.com is dedicated to enable businesses and help consumers make informed purchases.  Its comprehensive classified directory aims to provide clients with the right tools and solutions for their advertising needs. With a team of dedicated and passionate people in bringing progress, PampangaDirectory.com ensures that they deliver the most updated business information.
---
For Users and Consumers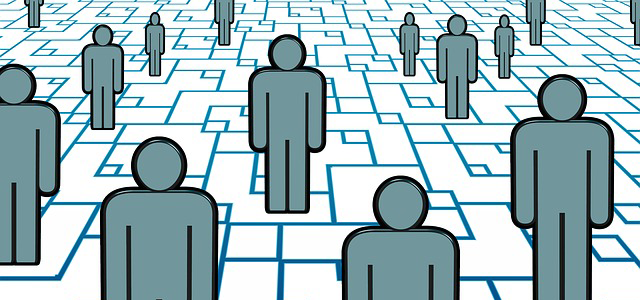 Easy Searching – Online directories is like a version of your yellow pages book – only that it is online and searching is much easier.  You don't have to browse by turning the pages but by entering the keywords, hitting the search button and then related results will be displayed in your screen.  For businesses, there is an advantage to be listed in a directory versus a search engine because directory listings are created and carefully managed by a team from manual submissions.  This eliminates redundancies caused by automation.  More importantly, directory listings are so valuable today because they power many indices and portals.  It is important to make directory listings as part of your online presence empowerment.

Time Quality Search – There are two simple ways to help users find what they are looking for.  They can either use the search feature if they know specifically what they are looking – such as the company name or the category.  It can be further filtered using the location dropdown to narrow down the search.  If you are looking for a restaurant in the City of San Fernando, you will just enter the keyword in the search field and choose City of San Fernando in the locations dropdown.

With over 600+ categories, pampangadirectory.com can help users narrow down their searches.  Categories are organized in different levels.  Parent categories are more generic while subcategories are more specific.  For example, accommodations are further classified in different sub-categories like apartments, hotels, condominiums, dorms, etc.  A student looking for a place to rent near his or her school would only need to look under "dorms" category, instead of searching under accommodations.

When browsing a category, the related categories will also be displayed at the side bar of the category page.  For example, viewing the 'apartments' category listing will show hotels, dormitories, room rentals, etc. in the related categories section.  The related categories section aims to guide users to find what they are actually looking for.

Accurate – One of the major problems when searching a company using Google, Bing or Yahoo is the accuracy of information.  For example, you are looking for a dry cleaning service online.  You found a business but the search engine is showing two different phone numbers.  Sometimes it will show old numbers that are unreachable.  This is because search engines are dependent on the information they crawled and indexed. If a business fails to update their information online from all platforms, one will get "inaccurate data" on the page.

Pampanga Directory prides itself in the accuracy and up-to-date information they publish.  This is made possible by their dedicated staff who updates the listing information weekly.  Businesses can also use the contact form to inform the administrators to update their details, such us business address, phone number, emails and products and services.
---
For Businesses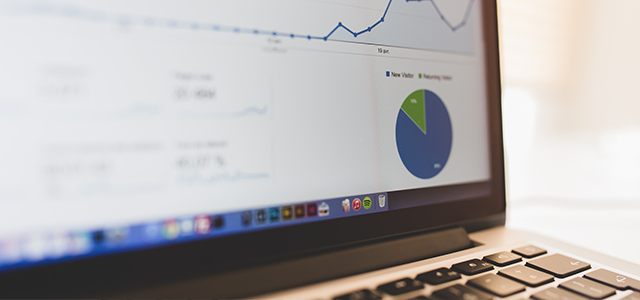 Online Visibility – PampangaDirectory.com aims to enhance and boost the online presence of local businesses by providing dependable and trustworthy online platform and services that will optimally help every local business grow.  It is important to be visible when customers are searching for your products and services online. With increased visibility, by attract potential customers and you can improve your chances in generating new leads for your business.  More visibility means more leads. More leads can result to more sales. More sales means more profit. More profit equals successful business.

Appearing "On Top" – By default, when browsing a category, business listings are arranged alphabetically.  On search results, business listings are arranged according to relevance.  Subscribers however, always appears on top of the basic listings.  Business whose company name starts with a number or letter 'A' automatically has the advantage.  PampangaDirectory.com have carefully considered this and they want to prioritize usability. If you want your business to appear on top of the category listing, you have 3 subscriptions to choose from.  The more you invest the more likely your business will appear on top.

More Valuable Information – Aside from appearing on top, your listing information and company details will show more information.  On category listing, your company logo will be shown, along with your tagline, a link to your website and a contact form button to gain more user engagement.  Your company details page will show your location.  More information about your business will be provided under the details tab.  There is also an additional company profile tab, products and services tab and branches tab.  You can also have a gallery section to showcase your products and services.  Basically, a better and more informative details page.

Free Website – Subscribers also avail a free website that comes with the subscription.  Your business will have your own website with its own domain name. PampangaDirectory.com will develop the website for you and will help you maintain the website.  So you don't have to worry about keeping your website with updated information, domain and hosting expirations and website security as PampangaDirectory.com takes care of it.

Passionate People Working for You – Your website is your face online and PampangaDirectory.com is promising to keep your reputation good online, the same manner as how you take care of your business offline.  They don't do web designs for the sake of online presence alone. They strongly believe that your business will soar to greater heights with their help.  The passionate people behind Pampanga Directory always aim to give an impressive output.
---
Share this article